Machining
We can work with virtually any material.
Sophisticated machining enables us to supply drawer sides that can be either dovetailed or doweled.
Our Busellato Machining Center enables us to make very accurate, repeatable cuts, boring, and routing.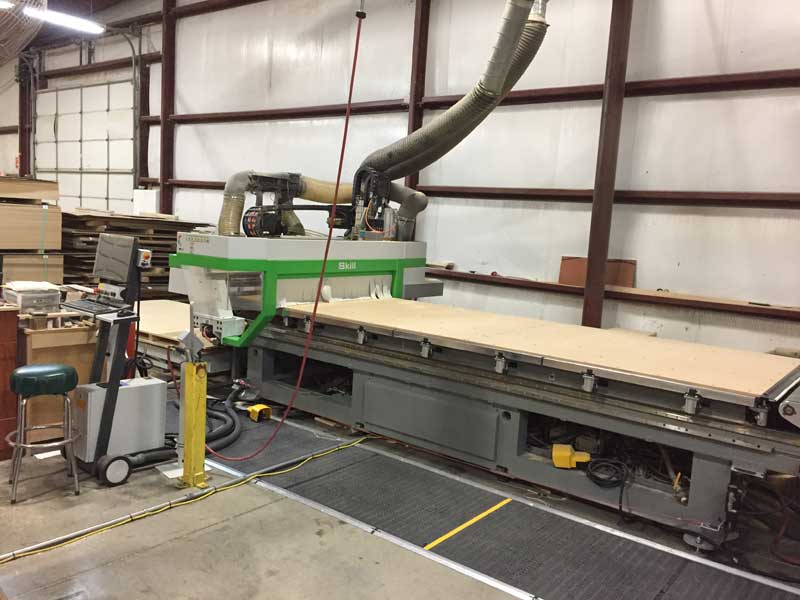 Our CNC Biesse Router (model Skill 1536 G FT Nested Base Cell) represents the latest in numerically controlled routers.
J.L. Gilbert Company has been providing 'peace-of-mind' since 1973.